Clouds are growing over Central Europe.
The third OpenStack CEE (Central and Eastern Europe) Day in Budapest, Hungary, featured more than 20 speakers across three tracks. Discussions at the one-day event ranged from private and public cloud to storage and network virtualization. Registration was up 35 percent from 2014, with 388 signups. Attendees traveled from more than 10 countries in Europe to attend the June 18 event held at the Budapest Music Center.
Telecommunications experts play a dominant role
The telecommunication sector came out in force at this event due to the presence of Nokia and Ericsson development centers in Budapest. Ilidikó Váncsa and Ábel Vámos from Ericsson were on stage for a keynote presentation to discuss "How to make OpenStack telco grade." Ericsson, the number one mobile infrastructure provider and the fifth largest software company worldwide, is also a member and contributor to the Open Platform for Network Functions Virtualization OPNFV. For the telco giant, "the programmability and pluggability of OpenStack enables acceleration and innovation."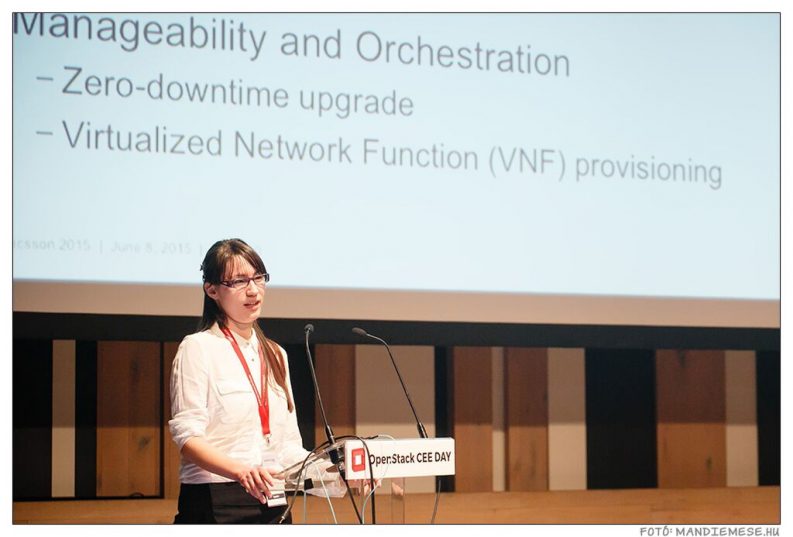 Váncsa at OpenStack CEE Day courtesy of Mándi Emese
Váncsa, OpenStack coordinator at Ericsson, delivered an insightful message about the turn-around of Ceilometer (coming soon: her full interview on Superuser.) She has made major contributions to Ceilometer and described that the core team's goal for the project is to "make users happy," by giving Ceilometer "multiple responsibilities" and "solving performance issues."
Unit manager (Hungary) at Ericsson, Vámos expressed how OpenStack will improve the latency and extensiveness of Network Function Virtualization (NFV). "We believe OpenStack will be the heart of this change in NFV." OpenStack's ability to "leverage community power, reuse its assets, and bring more and more people in," were all reasons Vámos used to support his belief in OpenStack to improve NFV.
Past, present and future of OpenStack
OpenStack CEE Day also featured an all-star panel debate on the past, present and future of OpenStack with Morgan Feinberg (HP), Arturo Suarez (Canonical), Ábel Vámos (Ericsson) and OpenStack Foundation Executive Director Jonathan Bryce.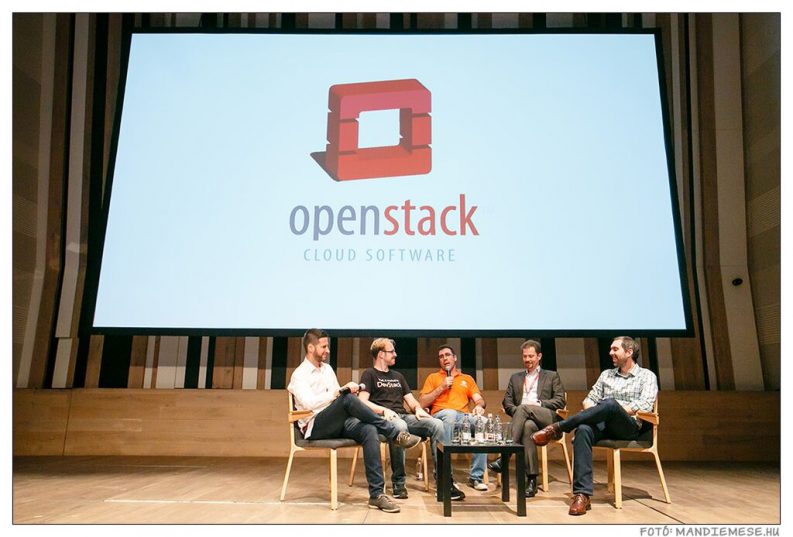 Photo: Gergely Szalay (moderator), Morgan Feinberg, Arturo Suarez, Ábel Vámos and Jonathan Bryce, courtesy Mándi Emese.
Feinburg started off saying "You're seeing at the focus change from 'Let's get OpenStack clouds out there' to 'Let's make OpenStack's user experience better'" echoed by Bryce, who added: "It's moved beyond the question of 'Is it possible to use OpenStack?' to 'How far can we push our company to do awesome work with it?"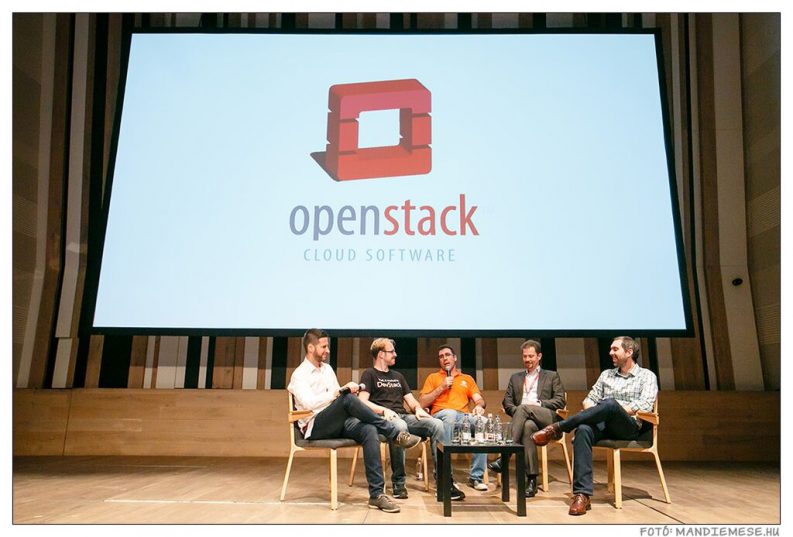 Cover Photo
by Mándi Emese // CC BY
NC
Latest posts by Jay Fankhauser
(see all)