There's a new design to add to your growing stack of tech tees.
Joline Buscemi won the third annual OpenStack Foundation community design contest with a vibrant red and blue graphic that recalls how the various components of OpenStack work together. Got ideas for the 2016 tee? Here are the contest guidelines.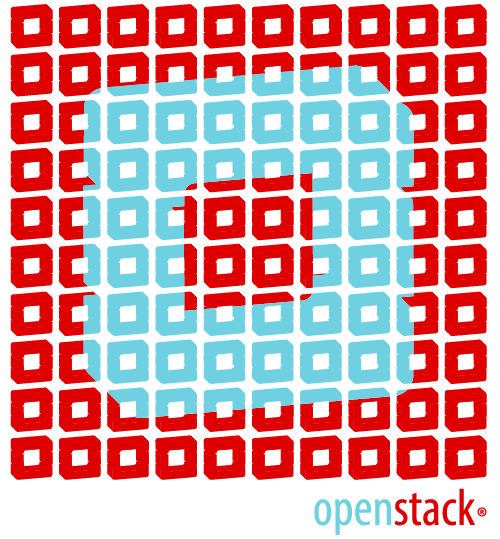 You can buy this year's winning T-shirt online or look out for it at OpenStack events worldwide. The dark gray American Apparel cotton tee costs $20 and comes in sizes small through XXX-large. Past winners Raul Chan and Jaewin Ong are also on offer at the OpenStack online store Stacker Swag, so you can collect 'em all.
Superuser talked to Buscemi to learn more about the creative mind behind the design.
What was your inspiration for this design?
I knew that I wanted to showcase the logo design. Then I started thinking about the functionality of OpenStack, and how all of the components work together. That inspired me to use the logo to create one larger piece, defined by the different colors.
How long have you been designing?
I've been designing for about six years just for fun and for the past two years professionally.
Where are you currently working?
I work as a graphic designer for Leostream, a software company that provides the critical connection-broker technology required to achieve successful large-scale hosted desktop implementations (think virtual desktop infrastructure (VDI) and Desktops-as-a-Service (DaaS)).
How are you involved with OpenStack?
I heard about OpenStack through Leostream. Earlier this year, we optimized our product for the OpenStack APIs to streamline desktop management. During that process I started following OpenStack and learning more and more. As a designer, I don't get to be as involved as our product experts and developers, so this T-shirt contest was a fun way to leave a mark!
Do you publish any of your other work online?
Over the past month, I've had the opportunity to design several resources related to OpenStack and desktop virtualization. Here are a few of my favorite pieces:
•eBook: "Building OpenStack VDI and DaaS – A Blueprint for Cloud Hosted Desktops"
•Webinar: "How to Make OpenStack VDI and DaaS a Reality"
Next up – it's your turn to design the T-shirts on our backs!
The submission process for the 2016 T-shirt design contest is now open.
Latest posts by Allison Price
(see all)