OpenInfra Live is a new, weekly hour-long interactive show streaming to the OpenInfra YouTube channel every Thursday at 14:00 UTC (9:00 AM CT). Episodes feature more OpenInfra release updates, user stories, community meetings, and more open infrastructure stories.
Are you looking for a job in open source? Curious about what companies might be right for you? Today, we spotlighted companies with open infrastructure job openings, so you can learn about their company cultures, and hear what they are looking for in candidates. Featured organizations included OpenInfra Foundation members Canonical, Facebook, OVH, T-Systems and OVH. 
If you want to share your job openings on a future OpenInfra Live episode, become an OpenInfra Foundation member, share your job openings on the jobs board and the events team will reach out! 
Enjoyed this week's episode and want to hear more about OpenInfra Live? Let us know what other topics or conversations you want to hear from the OpenInfra community this year, and help us to program OpenInfra Live!  If you are running OpenStack at scale or helping your customers overcome the challenges discussed in this episode, join the OpenInfra Foundation to help guide OpenStack software development and to support the global community.
Camille Rodriguez, field software engineer, introduced Canonical, the producer of Ubuntu, the most widely used Linux distribution. 
Their team is also heavily involved in the OpenInfra community, so they have folks working on OpenStack, Kubernetes and recently have been working on deploying applications on top of those clouds. There are over 100 openings right now spread across engineering (field engineering, IoT) as well as Marketing, HR and senior roles.  
Canonical's mission is to deliver open source to the world and they want to hire people who are really passionate about that. With the current global situation with the pandemic, working from home is standard, and they are looking for good communication skills who can get things done without much oversight.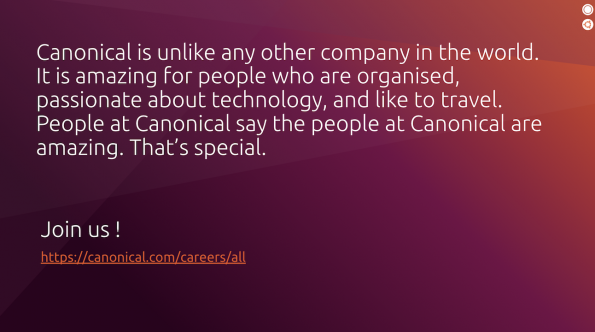 Additionally, the company is focusing on diversity and inclusion. 
"It's important to me as a woman in tech and we are creating different resource groups and groups focusing on culture, identity," said Rodriguez. 
If you're interested in joining Rodriguez at Canonical, apply here. 
"Our values are the main thing we check to see if someone is a match," said Laurent Berger, head of public cloud infrastructure at OVH.  
The values Berger outlined were trust, working together, passion, disruption, and responsibility. OVH offers solutions that are trusted and respectful of European values. And they're doing it at scale. Berger emphasized that their public cloud solution is based only on open source technologies.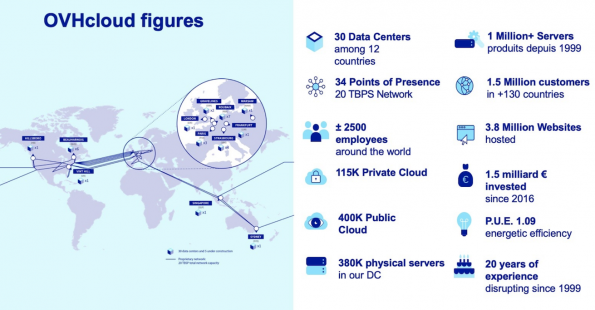 With such an impressive public cloud footprint, scaling is a challenge for the OVH team, Berger said. 
To tackle this challenge, OVH has over 200 open positions in offices across Europe, North America, India, Singapore and Australia. Openings include the compute and network team (OpenStack), storage (Ceph) and containers (Kubernetes).
If you are interested in joining the OVH team, apply here. 
Cloud architect Nils Magnus, chapter lead of operational excellence Bernhard Gerlach and head of the service delivery unit Zoltán Gombár at Open Telekom Cloud joined as "Team Magenta" to talk about the openings and culture at T-Systems. 
T-Systems is also one of the largest OpenStack-based public clouds in Europe with data centers in Germany and Amsterdam. Their team is scaling, too! With a footprint managed by teams distributed across Slovakia, Germany and Hungary, T-Systems is looking for candidates with experience around DevOps, SRE, IT security cloud architecture, scrum, ITIL, public cloud expertise, Ansible, Kubernetes and more.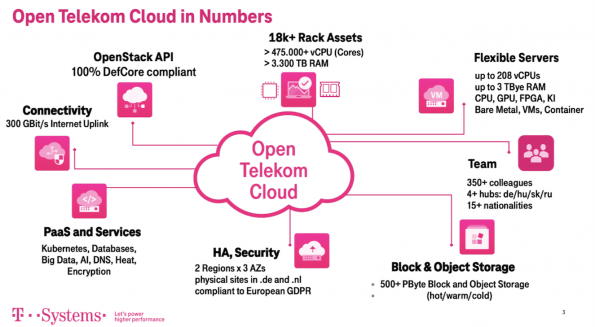 Example activities include major contributions and project team leadership for OpenStack, module extension for cloud resources using Ansible and Terraform. 
If you are interested in becoming Magenta, apply here and come prepared with the mentality of "If you do something twice, automate it." 
Whitestack – OpenInfra Foundation Silver Member
Gianpietro Lavado, telco cloud senior architect, introduced Whitestack and its mission: build efficient networks and clouds based on open technologies.   
Lavado is based in Peru and commented that most of the employees are based in Latin America, but their vision is global. 
The team at Whitestack believes in open source in both the hardware and software layers. Their goal is to build highly efficient, distributed infrastructure by recruiting local talent, leveraging the latest open source innovations and promoting STEM careers in the region. All of this is to create connectedness, digitalization and development everywhere with world-class competitive standards.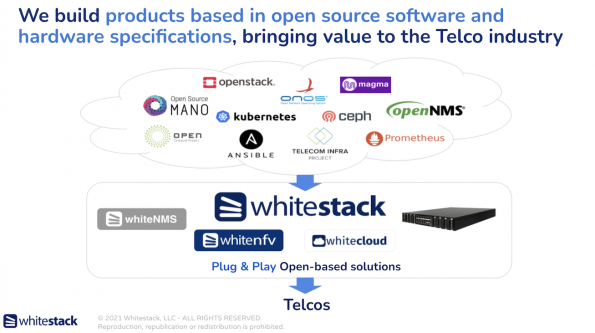 People who work at Whitestack value flexibility, nonstop learning and the team is growing exponentially. The Whitestack team invites people who have the same vision we do to come join the team. 
If you're interested in joining Whitestack to build efficient networks and clouds based on open technologies, apply here. 
Live Q&A
Host Jimmy McArthur, senior community and business development manager at the OpenInfra Foundation led a live Q&A with the episode participants as well as Canonical CEO, Mark Shuttleworth.
Hiring? 
If your organization is hiring OpenInfra talent, let us know! You can post your openings on the OpenInfra jobs board and we may select you to present on an upcoming episode of OpenInfra Live!
Next Episode on #OpenInfraLive
Building the Intelligent Edge with Open Source Technologies
The GSMA expects there will be over 24 billion edge connections by 2025, 20% of them on 5G. The intelligent edge is the analysis of data and development of solutions at the site where the data is generated. A recent survey, conducted by Wind River and supported by the OpenInfra Foundation, highlights some key trends around the intelligent edge and how open source plays a critical role. Join Ildiko Vancsa as she hosts Mark Collier and Paul Miller to learn about the results of the survey and insight into how upstream communities are making progress for this emerging use case. 
Tune in on Thursday, July 1 at 1400 UTC (9:00 AM CT) to watch this #OpenInfraLive episode: Building the Intelligent Edge with Open Source Technologies.
You can watch this episode live on YouTube, LinkedIn and Facebook. The recording of OpenInfra Live will be posted on OpenStack WeChat after each live stream!
Like the show? Join the community! 
Catch up on the previous OpenInfra Live episodes on the OpenInfra Foundation YouTube channel, and subscribe for the Foundation email communication to hear more OpenInfra updates!
Latest posts by Allison Price
(see all)