Who do you think should win the 2022 Superuser Awards? The annual Superuser Awards are to recognize organizations that have used open infrastructure to improve their business while contributing back to the community.
This year, the Superuser Awards winner will be announced at the OpenInfra Summit Vancouver, June 13-15! Join us at the annual OpenInfra Summit for an opportunity to collaborate directly with the international community of people building and running open source infrastructure using Linux, StarlingX, OpenStack, Kubernetes, Kata Containers and 30+ other technologies. Get your Summit tickets now!
Tata Consultancy Services is one of the 10 nominees for the Superuser Awards 2023. Check out why its team is getting nominated:
Who is the nominee?
Tata Consultancy Services (TCS)
How has open infrastructure transformed the organization's business?
Open infrastructure has the potential to transform an organization's business in several ways:
Agility: Open infrastructure allows organizations to be more agile and flexible by providing access to a wide range of tools and resources. With open infrastructure, businesses can easily scale up or down their operations to meet changing market demands and customer needs.
Faster time-to-market: Open infrastructure helps organizations speed up their development cycles, allowing them to bring products and services to market more quickly.
How has the organization participated in or contributed to an open source project?
TCS has participated in a variety of projects where the client uses open source platform to run the applications by contributing to the project
What open source technologies does the organization use in its open infrastructure environment?
We have utilized technologies in open infrastructure environments including OpenStack, Kubernetes, Ansible, Terraform, and Prometheus. Other popular tools include Docker, GitLab and Jenkins.
What is the scale of your open infrastructure environment?
The scale of an open infrastructure environment can vary widely and is measured by metrics such as the number of OpenStack cores, Kubernetes clusters, nodes, amount of storage and number of users.
What kind of operational challenges have you overcome during your experience with open infrastructure?
Common operational challenges in open infrastructure include scalability, reliability, security and compatibility. Specific challenges may vary depending on the organization's infrastructure environment and open source technologies used, such as rolling upgrades and networks.
How is this team innovating with open infrastructure? 
Emerging use cases for open infrastructure include edge computing, AI/ML and serverless architectures. Teams are innovating with open infrastructure by using open source technologies to automate infrastructure management, simplify application deployment and create hybrid cloud environments. Open infrastructure also enables effective collaboration across geographic locations, fostering innovation and agility.
The Superuser Editorial Advisory Board will review the nominees and determine the finalists and overall winner after the community has had a chance to review the nominees and vote.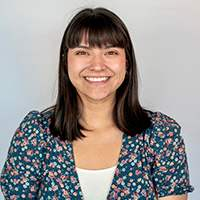 Latest posts by Kristin Barrientos
(see all)