Who do you think should win the 2021 Superuser Awards?
It's time for you to help determine the winner of the 2021 Superuser Awards! The annual Superuser Awards is to recognize organizations that have used open infrastructure to improve their business while contributing back to the community.
This year, the Superuser Awards winner will be announced at the OpenInfra Live: Keynotes, November 17 – 18th! This will be the best opportunity for the global community to get together this year to hear about all things OpenInfra. Registration is free and is now live, so get your virtual ticket today and join us for Keynotes!
OneQode is one of 11 nominees for the Superuser Awards. Check out why its team getting nominated and support them on Twitter!
Who is the nominee?
OneQode
How has open infrastructure transformed the organization's business? Potential responses include organizational culture or processes, agility, faster time-to-market, better data analysis, new revenue streams, global expansion, etc. Metrics are always appreciated.
Building our cloud platform on OpenStack has given us a host of benefits, most important of which is the reduced friction for new customers, as OpenStack tooling is readily available to enable fast uptake of our cloud.
The open nature of the project has accelerated our time-to-market (it only took 4 weeks) because we didn't need to reinvent the wheel, and could instead focus on providing value on top of an established base.
How has the organization participated in or contributed to an open source project? Potential responses include participating in event activities, reporting docs bugs, attending meetups, providing feedback on mailing lists, commenting on blueprints, contributing code etc. Please share how long the team has been contributing to the open source project.
We've been able to contribute to bug reports and interact with other community members on IRC.
While we're still new to the community, we've joined the Open Infrastructure Foundation to provide tangible support, and we're excited to expand our contribution as we grow.
What open source technologies does the organization use in its open infrastructure environment?
Openstack

Openstack Kolla + AWX + Ansible + Harbor to mange the openstack deployment of our public cloud.
Gitlab for configuration and change management.
FRR for our routing platform.
Mattermost for team communications.
Promethus, LibreNMS, Grafana, Smoke Ping, Statping and a few other open source technologies for Alerting and Monitoring.
What is the scale of your open infrastructure environment? Can include a variety of open source projects, but please clarify when possible (Examples include # of OpenStack cores, # of Kubernetes clusters, etc)
Currently in the process of deployment with the intentions of having OpenStack deployments across Sydney, Brisbane, Guam, Los Angeles, Hong Kong, Singapore, and Manila.
What kind of operational challenges have you overcome during your experience with open infrastructure? (ie rolling upgrades, network scaling, live migration performance, etc)
There were many late nights spent trying to debug poorly-documented failure scenarios
OpenStack as a platform is verified as a great solution, however there's a long way to go to achieve "5 Nines" HA.
More work needs to be put into documentation and standardisation of terminologies across OpenStack components, and we have joined the OpenInfra foundation to contribute to solving these challenges, so that those in our footsteps don't have to experience the same agony.
Even small contributions we make to documentation will benefit the entire community, and save countless hours of troubleshooting.
Excited for the future ahead 🙂
How is this team innovating with open infrastructure? Examples can include emerging use cases, broad geographical distribution, etc.
To provide infrastructure purpose-built for the future of gaming, there are two ways we're innovating:
 1) We were the first to deploy cloud capacity to the island of Guam – in the heart of the Asia-Pacific.
This unlocks latency-neutral cross-regional gaming, esports and real-time application opportunities.
With Guam, we're bringing the region closer together, connecting people from as far apart as Mongolia and Australia on a fast, level playing-field.
 2) We're the first provider to offer a minimum clock speed of 3.7 GHz.
This enables a new generation of computationally-demanding games, real-time experiences, and applications.
Game developers are able to improve player satisfaction, host more gamers on each server, and deliver bigger, more immersive gaming experiences.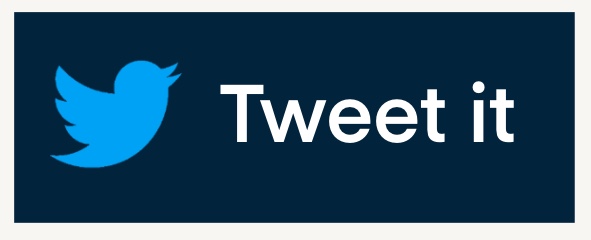 The Superuser Editorial Advisory Board will review the nominees and determine the finalists and overall winner after the community has had a chance to review the nominees. Stay tuned!
Latest posts by Superuser
(see all)